3 tags
4 tags
ZURBspeak - Interaction and product design talks... →
ZURBspeak is our way to give back to the community by sharing many of our lessons learned building product and helping entrepreneurs, designers, managers, movers and shakers build great products. Very interesting video every designer for web or apps should look. Great examples of the relationship between the main elements of design and communication. Visual, how it looks. Content, what it...
4 tags
Article about why design for the looks can destroy... →
The ongoing debate about skeuomorphism in software interfaces misses the point. I really like this article, but the problem i have with articles about going more simple to be clear is that they mis out on a point that is very important. The emotional connect or feeling you get when you are using a app, device or tool. Going all about the functionality and focus can lead to dull looking and boring...
3 tags
Redesigning the save icon and its interaction
A group on Branch is working on redesigning the save icon, i really like the idea from below by Aaron Delani. This is not a easy task, most of the icons are bit confusing as this makes sense when you look at the animation. Also like how it shows the progress from the saved version. More information about the work done and the discussion go...
4 tags
2 tags
2 tags
2 tags
The Human.txt file, show other who made the...
We have this robot.txt file that helps the search engines, but i like the idea behind human.txt to show who made the website without being on the actual placing your name at the bottom of the site. Example of human.txt file /* TEAM */ Your title: Your name. Site: email, link to a contact form, etc. Twitter: your Twitter username. Location: City, Country. /* THANKS */ Name: name or...
4 tags
3 tags
Photoshop how to get rid of that stupid "copy" on...
Finally, this tutorial pointed me out that you can disable this feature in photoshop. I have to say been lazy for years. Because i could have just search for it haha. But for those of you who are also annoyed but still didn't change it in the Photoshop layer settings. Here is how to disabled the "copy" on the duplication of a layer. Go to layers tab, then click settings in top...
4 tags
4 tags
Freelance webdesigners hidden tool & app suite v1
Basic tools every succesful freelancer should have Because we all face the same problems and routines, even if we work in different professions. I decided to share with you my favorite basic tools and services, that take a lot of work out of your hands and get you focust on your real job. Free tools, apps and services Below you will find the best tools, apps en online services that get you...
4 tags
Tool to test which version of your site or page...
I am working on improving usablity on a different level then just design. Because performance is just as important as how it looks, because it makes a big presentage of how a user things the app feels when navigation. To try and test if my process of optimizing and compressing is working i am looking for the best tools. Below will be a list of tools and techniques to use, if you know good ones...
5 tags
Chrome makes subtle update on tab closing icon
It is in the details, we all say it, we all do it. But most users don't see it, but they always go for that website or app that just works. Details can be found in how the site looks, how animations feel and the colors used. Chrome just updated there closing tab icon with a subtle red color to warn the user that there closing a tab. Besides going for red i love the subtle color give a soft...
5 tags
Free webdesign interface sketch templates print
Download these free interface templates to sketch your next project on, they look very good and are free. Download on Interface Sketch tumblr page
4 tags
Making video advertisement less annoying, will...
This thing i seen a couple a months ago was that i could choose my own video advertisement. As we all do hate those advertisements that come up sometimes for only a few seconds video. But what if we can start choosing from a small selection as shown below, that would make it a bit nicer rigth? I think it is better, as we have to watch advertisements to keep our favorite websites alive, why not...
3 tags
Illustrator CS6 crashes fix (temporary)
Sinds the new Adobe Suite CS6 came out, i wasn't able to do anything inside Illustrator cs6. It kept crashing what ever i did, even when i wanted te create a new web document it already was showing his loading bal. After another attempt to find a answer online, i came across the below post on the Adobe forms which suggest holding command+option+shift while starting illustrator. This has...
2 tags
Spliffing CSS, the prepocessor for the Brits, good...
You can find and download it at: http://spiffingcss.com/
8 tags
Tools for your next Twitter Bootstrap websites
Bootstrap http://twitter.github.com/bootstrap/index.html http://blog.getbootstrap.com/ Speed up loading times with CDN delivering your Bootstrap files for free http://www.bootstrapcdn.com/ Twitter Bootstrap elements psd library http://bootsnipp.com/ Style bootstrap with http://stylebootstrap.info/ http://bootswatchr.com/ http://www.plugolabs.com/twitter-bootstrap-button-generator/ ...
4 tags
7 Steps to Get Prepared for IE10 and Windows 8 →
3 tags
Super cool CSS3 scroll effects on content
Using a lot of lists in your website or are you looking for a cool portfolio effect. Then this scroll effects by Hakim are something to look at. I still haven't found where to use them for, but love to implement them in one of my upcoming projects. http://lab.hakim.se/scroll-effects/
2 tags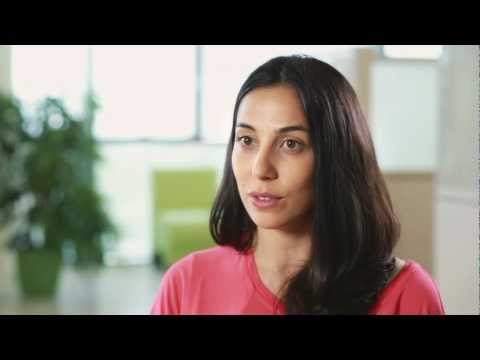 2 tags
Css Hat plugin turn you Photoshop layer styles in...
I just bought this amazing new plugin for Photoshop which turns you layer styles in css3, now with temporary launch 30% discount (now $19,95). A must have for us designers and frontend developers. Together with Mac Rabbits Layer Cake my new favorite apps. Link: https://csshat.com/
5 tags
Harvest the time saving power of Photoshop...
Last week i posted some great actions and told about the time saving power that Photoshop actions can have. To go one step further, we can use the Photoshop Droplets. The next video will explain how to turn your photoshop action into a droplets. A droplet is a small app that can do something within a program, for example in Photoshop it can trigger a action and for Flow ftp can upload your files...
3 tags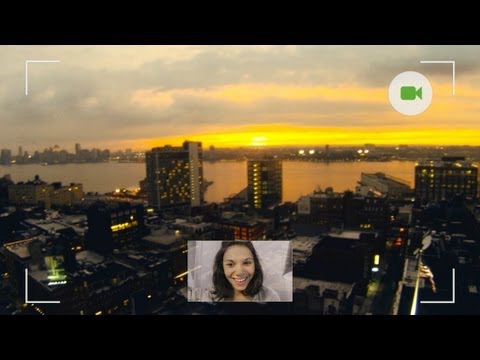 2 tags
The De-Evolution of UX Design →
3 tags
Effective Presentation of a Website's Navigation →
4 tags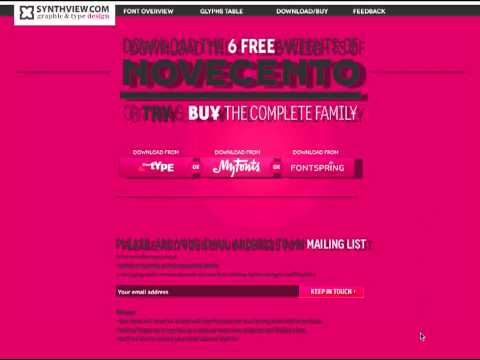 4 tags
Save hours with automatic css refreshing scripts...
Automatic html, js and css refresh js script only http://livejs.com Codekit app that does it all! Just awesome http://incident57.com/codekit/ Automatic css refresh js script only http://cssrefresh.frebsite.nl A html and css editor with automatic page refresh And if your looking for a new editor with the refresh functionality, have a look at Mac Rabbits Espresso. You can use the preview window...
3 tags
The Pomodoro Technique a time management technique
If you have trouble getting things done, try out this time management technique called The Pomodoro Technique. It's about giving yourself 25 minutes to complete a task and go on to the next one. More information can be found on the website below. http://www.pomodorotechnique.com/
8 tags
Best Photoshop actions and plugin, these are...
Below you will find the best Photoshop actions and plugins i use, if you have more please share in the comments with the rest of us. Best Photoshop Actions No more banding - http://nomorebanding.com/ 987 grid generator action - http://978.gs/ 960 grid generator action - http://960.gs/ Drop shadow generator (not free) - View on Graphic river I have this plugin and i know it's not free...
4 tags
Power your webdesign workflow with Photoshop...
A lot of designs aren't aware of the time saving power that the Photoshop actions have. As most of us don't spend the time to learn how to use them, but i can say have at least 10 minutes to view the next tutorial and get inspired to have a closer look at those nice Photoshop actions. I didn't regret. ...
5 tags
GuideGuide a Guideline generator plugin for...
As a designer we use our Guidelines inside Photoshop a lot of time to keep out designs on track and professional. But these guidelines can be a pain to setup, especially when you want them in a grid. Thanks to Cameron McEfee we now have a Photoshop plugin to generate our grids for us. Have a try it's free. Download it at http://www.guideguide.me .
3 tags
Using and understanding the rule of thirds for... →
4 tags
Awesome new website (desktop) navigation technique...
Just stumple on this website while looking for there old site called Got Milk, but there milk websites keep surprising us. Now you can navigate the website by using you iPhone and looking at your desktop at Scienceofimitationmilk.com .
3 tags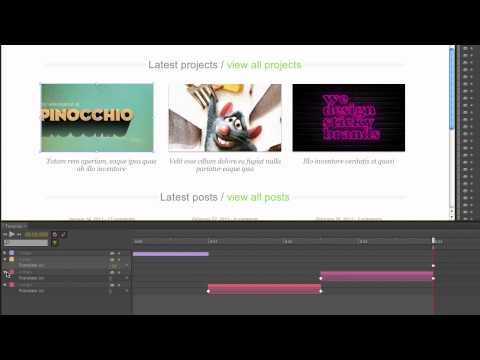 5 tags
Video tutorial using layer comps in Photoshop to... →
I like Photoshop layer comps, they give you the opportunity to present your design with the different states (for example dropdown menu's or button hovers) without making multiple copies of your design. The let you enable on and off status of a layer and the blending modes. This video tutorial gives a great explaination of how to do it yourself.
4 tags
Using css3 masks inside webkit with two images now... →
This is a great new technology which we can use, hopefully other browser will going to support this new css3 masking very soon. The fallback for css3 mask is also great, because browsers that don't know it will just ignore it, no performing issues there.
4 tags
Usability testing inside iOS app with...
I am not quite sure yet if this click tracking app is going to be to much of a personal break in for the users there lives. But it is really nice to have a in dept knowledge of your apps usage. Improving breaking point becomes a lot more easier then. If Delight blocks the sharing of to personal information, than no bad people will be able to use it in a wrong way. It's in Beta now so have...
4 tags
A visual storytelling instead of boring webshop -...
What i like about Moment Ski's website is that the choice for a visual story behind there products as a main focus on there frontpage. Instead of taking the usual step in going for the webshop, they choice to go with great photography that grabs you and pulls you in there culture. Website: http://momentskis.com
4 tags
How to display retina optimized images on your... →
4 tags
Fix for mobile safari @font-face type problem
We noticed some problems with font-face on the mobile safari browsers of the iPhone and iPad. Today i descoverd i wasn't the only one, finding out that the solution is to use .ttf font files instead of the .otf. Source: http://www.localwisdom.com/blog/2012/04/fixing-mobile-safari-font-face-weight-issues/
4 tags
Watch
The launch video of the new Adobe CS6 suite, for those who missed it.
5 tags
4 tags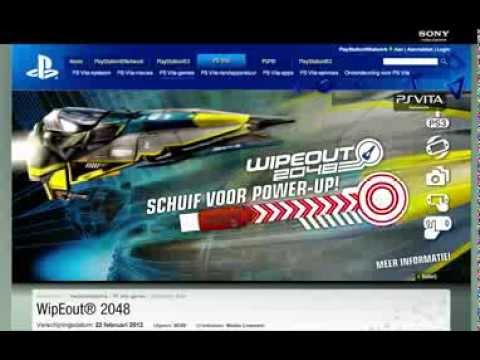 5 tags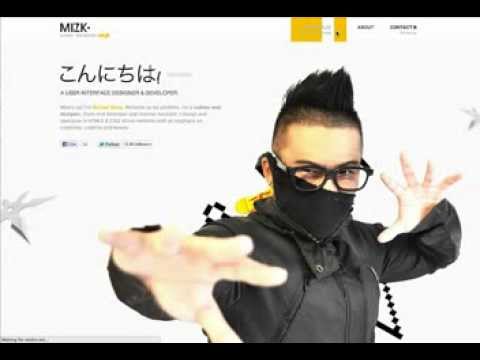 5 tags
Why am i looking for the desktop link on some...
It happend to me yesterday again, wanted to sit down on the couch to go through out projects on Basecamp, when i noticed that the response i was looking for had been made on a calendar appointment. But the calendar was nowhere to be found on the mobile version, how can you delete the calendar on Basecamp mobile? This morning i came across this article that talks about we should just delete strip...
3 tags
1 tag
Boy finds his mother using Google maps to find his... →
An Indian boy who lost his mother in 1986 has found her 25 years later from his new home in Tasmania - using satellite images.
4 tags